You can travel in style and comfort to places with little or no tourist infrastructure, often with no fixed itinerary, and no two voyages are ever the same. Onboard experts and expedition leaders enrich your experience, and a host of active and adventurous pursuits keep the adrenaline flowing. Here are our top ten reasons why you should try an expedition cruise…
1. Amazing wildlife
Visit wildlife hotspots such as the Galapagos and Costa Rica and encounter some of the world's most iconic species, accompanied by onboard naturalists and local guides. Your guides will tell you not to go within 5 metres of the wildlife, but nobody tells the wildlife that! If you stand still, the lives of mammals, birds, insects and sea creatures will play out at your very feet - and this is no Disney film, but more like a David Attenborough documentary, and occasionally you may even see a fight to the death.
2. Culture
Discover the unique island cultures of the South Pacific, visit voodoo markets in West Africa, ride an ox-cart through the Cambodian countryside or meet Sami reindeer herders in the Arctic. An expedition cruise will take you to seldom visited corners of the globe to meet remote communities who rarely encounter tourists, with the opportunity to see life as it's really lived rather than a series of stage-managed photo opportunities.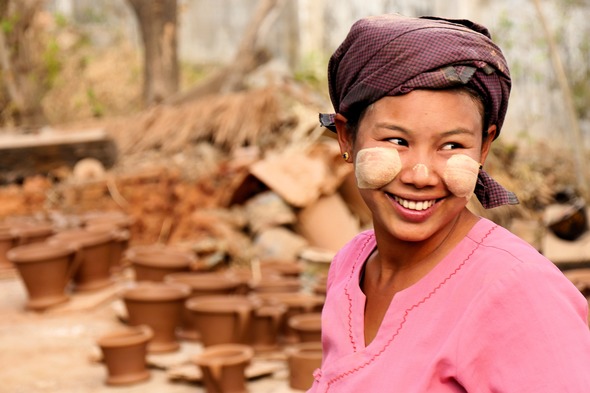 3. Epic landscapes
Explore some of the most dramatic landscapes on earth, from the icy wastes of Antarctica to the spectacular rock formations of Australia's remote Kimberley region. Travelling by ship gives you a unique perspective, and allows you to visit destinations that few other travellers will ever set eyes upon, such as Russia's rugged and remote Kuril Islands or the ice-clogged bays of Greenland.
4. Remote locations
Travelling by ship opens up a whole host of remote and inaccessible destinations around the world, places that even the most intrepid independent traveller would struggle to reach. Overland travel in places such as West Africa, Patagonia and Myanmar can be punishing, with interminable bus rides and lengthy border crossings eating into your holiday time. When you're on board a ship, however, you will do most of your travelling overnight while you sleep, waking up in an exciting new location every day or two, and you only have to unpack your suitcase once!
5. Adventures by small ship
Adventurous travellers sometimes recoil from the idea of a cruise holiday, picturing those towering mass market megaships that carry several thousand people at a time, complete with tacky entertainment, hordes of screaming kids and endless queues. But expedition cruising involves much smaller ships, and you are unlikely to have more than about 150 fellow travellers, looked after by an exceptionally well-trained crew and often with a crew to passenger ratio that's close to 1:1. The onboard experience ranges from the refined luxury of Silversea Expeditions to the thrill of travelling on board a Russian nuclear ice breaker with Quark Expeditions.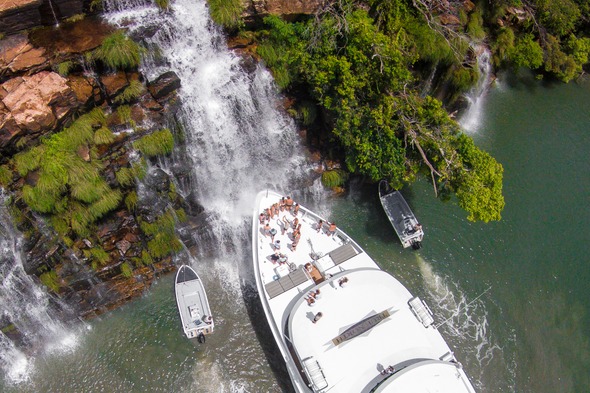 6. Like-minded travellers
Expedition cruises entice people of all ages and from all walks of life. Some have saved up for the holiday of a lifetime, others are fortunate enough to be working through their bucket list. It's a great holiday for families, so you might have a whole range of ages, and you can expect a huge mix of nationalities too. What unites everyone is a similar mind set - a spirit of adventure, a wish to be engaged and involved, and a driving excitement about sharing the day's experiences.
7. Onboard expertise
Each expedition ship carries a number of highly trained and knowledgeable experts, with years of experience in the region you are visiting. Their job is to ensure that you learn everything you wish to know about the region, with expertise ranging from photography to marine biology, from birdlife to geology, and from geopolitics to exploration and global warming. Your expedition leaders will take you ashore aboard RIBs (rigid inflatable boats) which enable you to explore places that would otherwise be inaccessible, landing on beaches or alongside rocky promontories.
8. Expect the unexpected
Travelling on the edge of civilisation is unpredictable, and itineraries may change at short notice, whether it's a dash through the ice to catch sight of a polar bear, or a jungle detour to witness a tribal ceremony rarely seen by outsiders. Each evening before dinner the expedition leaders and lecturers review what you've seen during the day, and what the plans are for tomorrow, but you should always remember the mantra - 'there is no plan'!
9. Bucket list experiences
This is your chance to tick off those once-in-a-lifetime experiences on your bucket list. See the Northern Lights, marvel at the enigmatic statues of Easter Island or cruise the mighty Amazon river. You can also combine your expedition cruise with an overland extension for the ultimate adventure holiday, whether you want to hike the Inca Trail to Machu Picchu, head out on safari in South Africa or take a trip on the Trans-Siberian railway.
10. Active adventures
Kayak through spectacular fjords in Alaska, go husky sledding in the Arctic, snorkel with whale sharks off the coast of West Papua or put on your wetsuit and plunge into the chilly waters of Antarctica. An expedition cruise is never dull!