One of the great things about travelling by ship is that it opens up a whole host of remote and inaccessible destinations around the world, places with little or no tourist infrastructure that even the most intrepid independent traveller would struggle to reach.
From isolated tribal communities to remote desert outposts, from windswept isles in the South Atlantic to whole countries that you may never have even heard of, here are some of the most unusual places that you can visit on board an expedition cruise…
1. Western Sahara
Classified by the United Nations as a 'non self-governing territory', Western Sahara is something of a post-colonial anomaly. Formerly ruled by Spain, the territory is now claimed and mostly controlled by Morocco, though this is contested by the self-declared Sahrawi Arab Democratic Republic, which seeks to establish an independent state. You can learn more about this intractable dispute on Silver Cloud's 2022 voyage between Lisbon and Dakar, which calls at the desert city of Dakhla.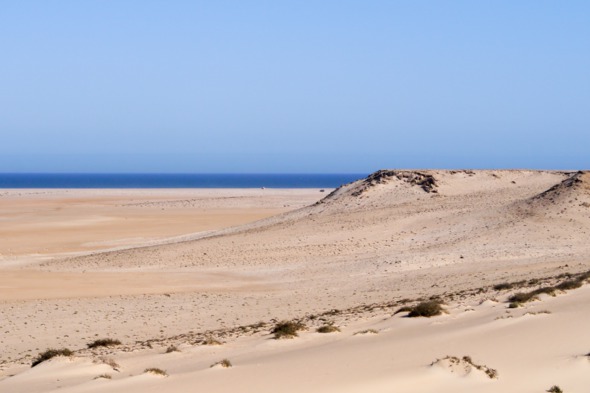 2. The North Pole
Ponant's revolutionary hybrid-powered luxury icebreaker Le Commandant Charcot offers an Arctic adventure like no other, taking you all the way to the North Pole. This epic voyage sets off from Longyearbyen on the Norwegian Arctic island of Spitsbergen, part of the Svalbard archipelago (one of the best places on earth to see polar bears in the wild). From here you will head as far north as it's possible to go, breaking through the pack ice to reach a place where few people will ever step foot, quite literally the top of the world.
3. Japan's tropical islands
Think of Japan and you probably picture trees pink with cherry blossom, neon-lit megacities or snow-capped Mount Fuji. But the southern reaches of the Japanese archipelago are an altogether different proposition, a string of sub-tropical islands blessed with beautiful white sand beaches and crystal clear waters that are perfect for snorkelling. Ponant's alluring March 2023 voyage on the chic yacht Le Soléal, from Taipei to Osaka, offers the opportunity to explore islands including the idyllic Yaeyama archipelago.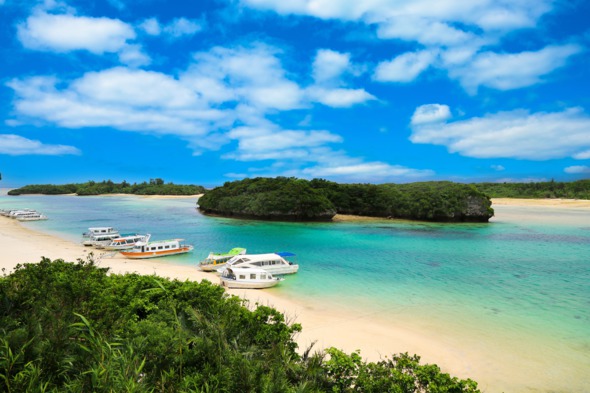 4. Guinea-Bissau
Hurtigruten's expedition voyages to the Bijagos Archipelago offer a true off-the-beaten-track adventure. These idyllic (and mostly uninhabited) islands belong to the little known West African nation of Guinea-Bissau, and are renowned for their wildlife. Explore palm-fringed beaches and mangroves by zodiac, with the chance to spot crocodiles, turtles, monkeys and the rare saltwater hippo. You'll also visit the local Bidyogo people, whose way of life has barely changed in thousands of years.
5. Tanna
The island of Tanna is part of the Pacific nation of Vanuatu, and is notable for its spectacular and easily accessible active volcano, Mount Yasur, its beautiful beaches, and fascinating cargo cults such as the Prince Philip Movement, which venerates the late Duke of Edinburgh as a divine being. You can visit Tanna as part of Scenic Eclipse II's Cairns to Lautoka cruise in September 2024, an in-depth exploration of the Solomon Islands and Vanuatu.
6. Faroe Islands
Marooned in the North Atlantic, midway between Scotland and Iceland, the windswept Faroe Islands archipelago is a self-governing Danish territory with its own unique culture and language. Breathtaking coastal scenery, quirky turf-roofed houses and a fascinating Viking heritage have begun to put the islands on the tourist map, as has the distinct Faroese style of knitwear. Several cruise lines visit the Faroes, but we particularly like the look of Aurora Expeditions' June 2022 itinerary from Aberdeen to Longyearbyen, which makes two stops in the archipelago and also visits the Orkney Islands, Svalbard and the remote Arctic island of Jan Mayen.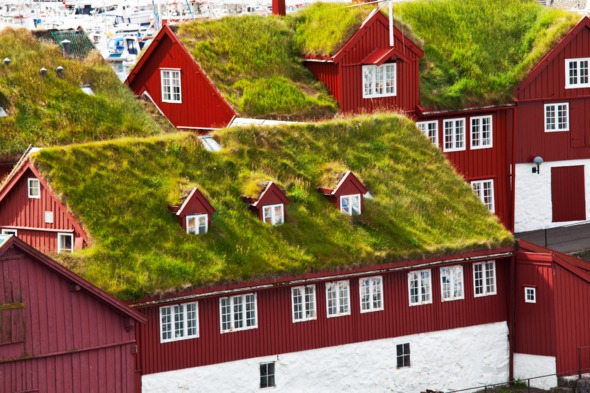 7. Sepik River
The legendary Sepik River takes you into the remote and unspoilt heart of Papua New Guinea, a place where headhunting and cannibalism existed within living memory. The region is also known for its remarkable art, and for the ceremonies where young men are ritually scarred so that their skin resembles that of a crocodile. True North Adventure Cruises offers some truly unique voyages to this part of Papua New Guinea on their intimate 36-guest mega-yacht True North, which is able to penetrate deep into the jungle.
8. Tristan da Cunha
The British territory of Tristan da Cunha is the world's most remote inhabited island, situated way, way out in the South Atlantic Ocean. To reach the nearest human settlement you have to travel over 1,500 miles to St Helena, and there is no airport on Tristan da Cunha, so this really is a destination that you can only reach by ship. If you're looking for splendid isolation, and the bragging rights that go with visiting such a remote part of the globe, then we recommend Silversea's epic 21-night voyage from Puerto Williams to Cape Town in March 2023, which also includes the Falkland Islands and South Georgia.
9. Easter Island
The enigmatic moai statues of Rapa Nui (Easter Island) remain one of the world's most intriguing archaeological mysteries. Descendants of the Polynesian settlers who carved them still live here, though these days the island belongs to Chile, despite being separated from the mainland by over 2,000 miles of Pacific Ocean. Scenic Eclipse II's March 2024 voyage from Santiago to Tahiti includes an overnight call at Easter Island, allowing you plenty of time to explore this fascinating place.
10. Djibouti
There has always been trade and cultural interchange between the Horn of Africa and Arabia - indeed, there was a time when Ethiopian kings ruled parts of the Arabian Peninsula - and the tiny east African nation of Djibouti is a melting pot of African, Arabian and European influences. Silversea's expedition ship Silver Cloud visits Djibouti as part of a fascinating Muscat to Jeddah voyage in April 2023, which also includes the Omani island of Masirah, a haven for marine turtles, and the archaeological site of Khor Rori, a key trading post on the frankincense route 2,000 years ago.
11. The Isle of Wight
Last but not least, a destination that we never expected to turn up on an expedition cruise itinerary, the genteel environs of the Isle of Wight! Hapag-Lloyd's new bilingual expedition ship, Hanseatic Nature, will call at Cowes as part of a relaxed repositioning voyage from Hamburg to Tenerife in October 2022, which also includes calls along the coastlines of Brittany, Galicia and the Algarve.