One of the great things about travelling by ship is that it opens up a whole host of remote and inaccessible destinations around the world, places with little or no tourist infrastructure that even the most intrepid independent traveller would struggle to reach.
From isolated tribal communities to decaying Soviet outposts, from windswept isles in the South Atlantic to whole countries that you may never have even heard of, here are 12 of the most unusual places that you can visit on board an expedition cruise…
1. Western Sahara
Classified by the United Nations as a 'non self-governing territory', Western Sahara is something of a post-colonial anomaly. Formerly ruled by Spain, the territory is now claimed and mostly controlled by Morocco, though this is contested by the self-declared Sahrawi Arab Democratic Republic, which seeks to establish an independent state. You can learn more about this intractable dispute on Silver Cloud's 2020 voyage between Tema and Lisbon, which calls at the desert city of Dakhla.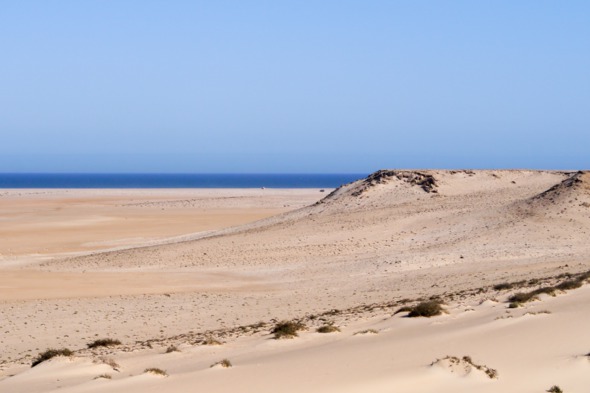 2. The North Pole
Polar specialist Quark Expeditions offers an Arctic adventure like no other, taking you all the way to the North Pole itself on board the Russian nuclear icebreaker 50 Years of Victory. This epic voyage begins with a night in the Finnish capital, Helsinki, before flying north to the Russian port of Murmansk to board the ship. From here you will head as far north as it's possible to go, breaking through the pack ice to reach a place where few people will ever step foot, quite literally the top of the world.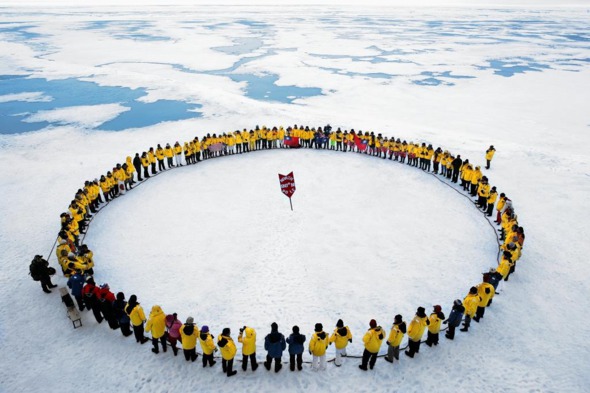 3. Japan's tropical islands
Think of Japan and you probably picture trees pink with cherry blossom, neon-lit megacities or snow-capped Mount Fuji. But the southern reaches of the Japanese archipelago are an altogether different proposition, a string of sub-tropical islands blessed with beautiful white sand beaches and crystal clear waters that are perfect for snorkelling. Crystal Endeavor's alluring September 2020 voyage, from Tokyo to Taipei, offers the opportunity to explore islands including Okinawa and the Yaeyama archipelago.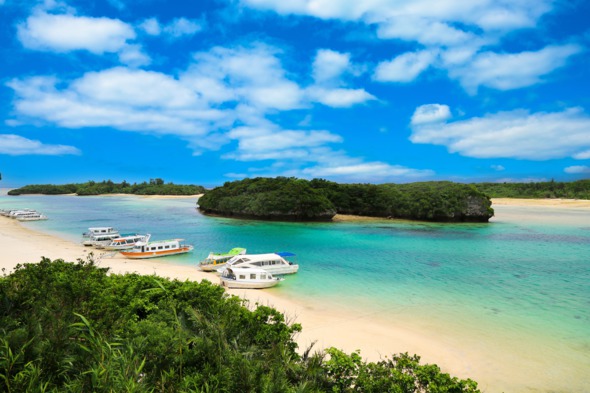 4. Lebanon
The Arab Spring and the ensuing turmoil in North Africa and the Middle East led to many Eastern Mediterranean ports being pulled from cruise itineraries, but the region is now bouncing back, with ships returning to Turkey and the Black Sea. Even more interesting is Ponant's November 2020 voyage from Antalya to Aqaba calling at Beirut, the first time we have seen the 'Paris of the Middle East' on an itinerary for many years. Lebanon is a very small country, so it's easy to head out on day trips to nearby sights such as the spectacular Roman ruins of Baalbek.
5. Guinea-Bissau
Ponant's groundbreaking October 2019 voyage to the Bijagos Archipelago is a true off-the-beaten-track adventure. These idyllic (and mostly uninhabited) islands belong to the little known West African nation of Guinea-Bissau, and are renowned for their wildlife. Explore palm-fringed beaches and mangroves by zodiac, with the chance to spot crocodiles, turtles, monkeys and the rare saltwater hippo. You'll also visit the local Bidyogo people, whose way of life has barely changed in thousands of years.
6. Tanna
The island of Tanna is part of the Pacific nation of Vanuatu, and is notable for its spectacular and easily accessible active volcano, Mount Yasur, its beautiful beaches, and fascinating cargo cults such as the Prince Philip Movement, which venerates our own Duke of Edinburgh as a divine being. You can visit Tanna as part of Ponant's Auckland to Honiara cruise in March 2020, an in-depth exploration of the Solomon Islands, Vanuatu and New Caledonia.
7. Benin
The little known country of Benin is the birthplace of voodoo, a fascinating and frequently misunderstood religion that plays an important role in much of West Africa. Benin was also an important hub for the transatlantic slave trade, and the connection with the Americas can still be felt. Silversea Expeditions offer the opportunity to explore this intriguing country on their March 2020 sailing from Cape Town to Tema, which calls at the Beninese city of Cotonou, as well as ports in Angola, Togo and São Tomé and Príncipe.
8. Faroe Islands
Marooned in the North Atlantic, midway between Scotland and Iceland, the windswept Faroe Islands archipelago is a self-governing Danish territory with its own unique culture and language. Breathtaking coastal scenery, quirky turf-roofed houses and a fascinating Viking heritage have begun to put the islands on the tourist map, as has the distinct Faroese style of knitwear, modelled so memorably by Sarah Lund in 'The Killing'. Several cruise lines visit the Faroes, but we particularly like the look of Silversea's June 2020 itinerary from Dublin to Reykjavik, which makes two stops in the archipelago and also visits St Kilda, the Shetlands and northern Iceland.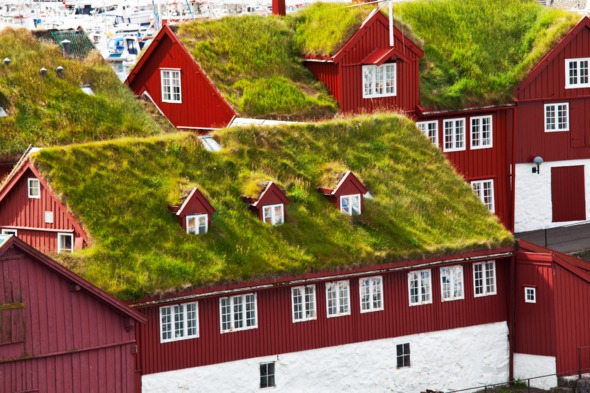 9. Sepik River
The legendary Sepik River takes you into the remote and unspoilt heart of Papua New Guinea, a place where headhunting and cannibalism existed within living memory. The region is also known for its remarkable art, and for the ceremonies where young men are ritually scarred so that their skin resembles that of a crocodile. True North Adventure Cruises offers some truly unique voyages to this part of Papua New Guinea on their intimate 36-guest mega-yacht True North, which is able to penetrate deep into the jungle.
10. Kamchatka Peninsula
The remote Kamchatka Peninsula is home to some of the most spectacular landscapes in the Russian Far East, characterised by towering volcanoes, bubbling mud pools and gushing geysers. It's also a wildlife paradise, home to species including bears, wolves, reindeer, Arctic foxes and majestic Steller's sea eagles. Silversea Expeditions operates a number of itineraries in the Russian Far East which include Kamchatka and the Kuril islands, sailing between ports in northern Japan and Alaska.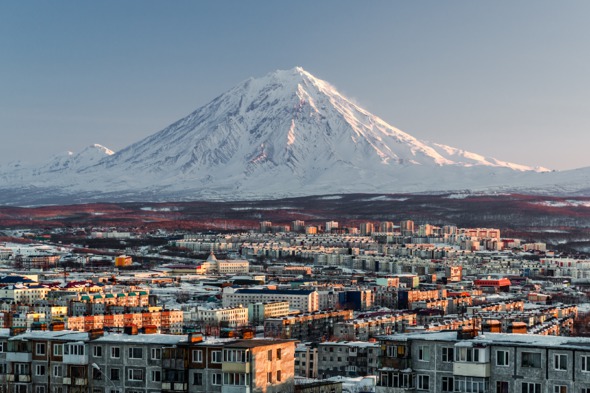 11. Tristan da Cunha
The British territory of Tristan da Cunha is the world's most remote inhabited island, situated way, way out in the South Atlantic Ocean. To reach the nearest human settlement you have to travel over 1,500 miles to St Helena, and there is no airport on Tristan da Cunha, so this really is a destination that you can only reach by ship. If you're looking for splendid isolation, and the bragging rights that go with visiting such a remote part of the globe, then we recommend Ponant's epic 21-night voyage from Ushuaia to Cape Town in March 2021, which also includes the Falkland Islands and South Georgia.
12. The Isle of Wight
Last but not least, a destination that we never expected to turn up on an expedition cruise itinerary, the genteel environs of the Isle of Wight! The first of Seabourn's new expedition ships, Seabourn Venture, will call at Cowes on her 'pre-inaugural' voyage from Lisbon to Greenwich in July 2021, as the town gears up for Cowes Week in August, the world's oldest sailing regatta.