Your journey will take you along the Pacific Coast, where you will discover some of Costa Rica's many national parks, biological reserves, wildlife refuges and other protected areas. The twelve distinct ecological zones are home to an vast array of flora and fauna, and many itineraries also include the amazing feat of engineering that is the Panama Canal.
When to visit Costa Rica
From November to March, during the dry season, you will find many vessels located on the Pacific Coast. Although it is feasible to travel to this tropical country at other times of year, if you plan to take an expedition by sea, this is the period to look at.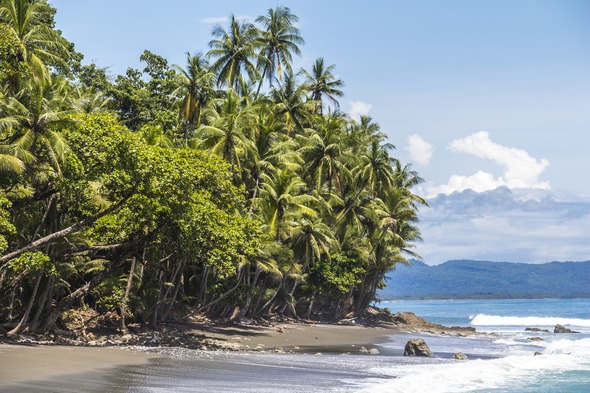 Which itinerary to choose
You can choose between solely Costa Rica or a Costa Rica to Colón cruise, including the Panama Canal, both of which are generally seven days' duration. Your choice will be guided largely by what else you plan to do whilst in Central America.
How to get there
Costa Rica's main international airport is San José, in the mountains in the centre of the country, about an hour and a half to two hours' drive from the coast. You can now fly direct from London to San José with British Airways, or you can take an indirect flight via Miami, although this will require you to clear US immigration.
The wildlife of Costa Rica
The jungles of Costa Rica are home to more than 850 species of bird, including hummingbirds, toucans and macaws. You may also see capuchin monkeys, spider monkeys, squirrel monkeys and howler monkeys; tapirs, racoons and agoutis; giant anteaters, coatimundis and peccaries; three toed sloths and long-nosed bats; dolphins; an extraordinary 600 species of butterflies; ctenosaurs, basilisk lizards, green vine snakes and red-eyed tree frogs.
Extending your holiday in Central America
A seven-day expedition cruise is fantastic, but having flown all this way, we would always recommend taking the time to explore the rest of Costa Rica. There are some excellent eco-hotels and you should definitely spend some time exploring the diverse geographical regions. Panama City is also a great destination, and definitely worth at least an overnight stay.
For more advice on finding the right Costa Rica cruise for you, why not give us a call today on 020 7399 7630 and speak to one of our expedition experts.