The exploits of Amundsen and contemporaries such as Scott and Shackleton defined the 'Heroic Age of Antarctic Exploration', and their tales of endurance, sacrifice and adventure continue to inspire travellers to visit the distant shores of the 'White Continent'.

Of course, right now we are all being asked to make sacrifices of a very different kind - a 'Heroic Age of Staying at Home', if you like - and Antarctica seems more remote than ever. So we thought we would try and bring Antarctica into your living room, with a selection of our favourite books, TV shows and films.
---
Books about Antarctica
Our picks focus on those intrepid early 20th-century explorers, who pushed their survival skills to the limit...
Roland Huntford - 'Scott and Amundsen: The Last Place on Earth'
This gripping double biography tells the story of the race to the South Pole between Robert Scott and Roald Amundsen, two men who personified the 'Heroic Age'. And if you enjoyed this book, don't miss Huntford's biographies of two other great polar explorers, Shackleton and Nansen.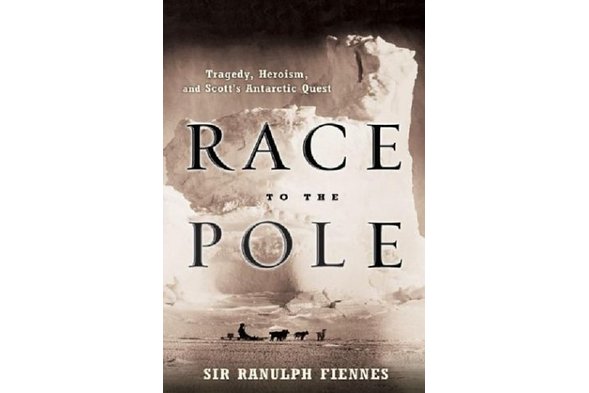 Sir Ranulph Fiennes - 'Race to the Pole: Tragedy, Heroism, and Scott's Antarctic Quest'
Sir Ranulph Fiennes, our greatest living explorer, focuses on the heroic failure of Captain Scott in this comprehensive account of his doomed Antarctic expedition. Fiennes drew on the exclusive cooperation of the Scott estate in researching this book, along with the descendants of his great rival Amundsen.
Alfred Lansing - 'Endurance: Shackleton's Incredible Voyage'
This thrilling account of Ernest Shackleton's remarkable Antarctic expedition will have you gripped from start to finish, and is a must-read even for those already familiar with the ordeal of the Endurance and her crew. Heroism, drama, emotion, suspense - this story has it all!
---
Antarctica films & TV shows
Cosy up on the sofa with some of our favourite Antarctica-themed films, box sets and TV shows...
This heart-warming, beautifully shot documentary follows a year in the life of a colony of emperor penguins, narrated by Morgan Freeman.
Kenneth Branagh stars as Sir Ernest Shackleton in this two-part, feature-length drama about the legendary explorer's 1914 expedition to the South Pole.
Film-maker Werner Herzog spends five months at the McMurdo research base in Antarctica, documenting the lives of the scientists living and working in this extraordinary environment.
Episode 1 of Sir David Attenborough's most recent big-budget series for the BBC focuses on Antarctica, and the remarkable wildlife to be found both above and below the water.
Get your free Antarctica guide
Our expedition cruising guide to Antarctica will tell you everything you need to know, including when to visit, what to see and how to get there.