Contrary to perceptions, cruise lines are taking huge strides towards achieving carbon neutrality in their operations, and the sudden growth in expedition new builds has seen the cruise industry at the forefront of innovative technological developments which will be embraced across the sector.
In China, SunStone Ships' expedition cruise ships feature Ulstein Design & Solutions' X-Bow hull design which doesn't slam and brake in bad weather, making their ships more fuel-efficient and more comfortable for the passenger too.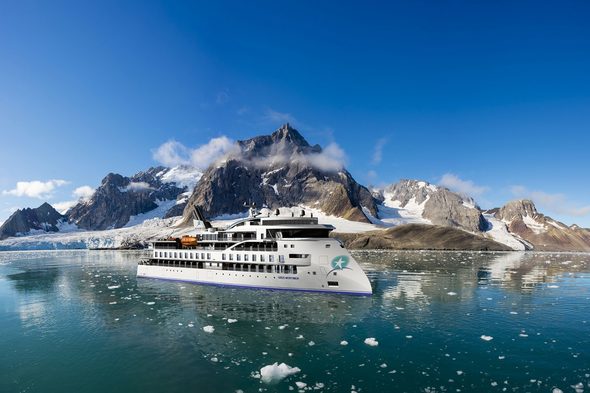 Ponant's icebreaker Le Commandant Charcot, currently being built at the Vard shipyard, will be the world's first cruise ship built to PC2-class as an icebreaker, and the first expedition cruise ship to use dual-fuel liquefied natural gas (LNG). The vessel will also use batteries to provide the hotel load when it has stopped to observe something of interest, allowing the main engines to be turned off and the vessel to be silent, with no vibration.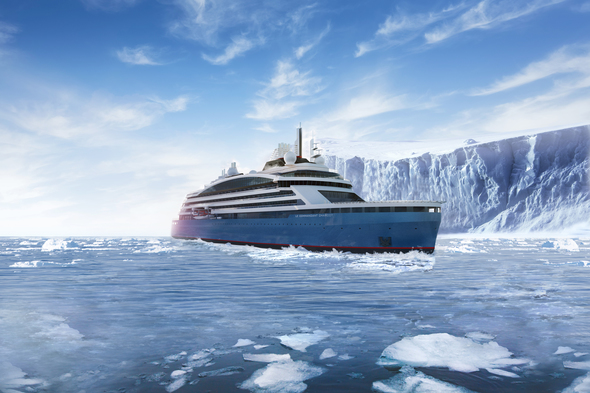 Enova, a Norwegian government enterprise to promote clean energy, has supported Hurtigruten in its development of battery power for new builds Roald Amundsen and Fridtjof Nansen, the first expedition ships to sail with full hybrid capabilities, reducing emissions by as much as 20 percent. Excursions in Svalbard are to be operated by a hybrid catamaran, which can operate on electric power for 10 hours at a cruising speed of 10 knots.
We are seeing widespread adoption of ABB's innovative Azipod propulsion units, not just by expedition ships but also by Virgin Voyages, for example, which help cut fuel consumption by up to 15%.
Cold ironing - also known as shore connection, shore-to-ship power (SSP) or alternative maritime power (AMP) - is the process of providing shoreside electrical power to a ship at berth while its main and auxiliary engines are turned off. The Baltic ports in particular (take Kiel for example) are investing heavily in this technology to enhance the services they can provide to cruise ships.
There is plenty of investment by the cruise lines in retrofitting older ships, in particular with the installation of "scrubber" or exhaust gas cleaning systems that help minimize emissions. This is currently the subject of a bitter dispute between the International Maritime Organisation and ten NGOs which have called for an immediate moratorium, challenging the cruise industry's assertion that this is the optimum way of reducing emissions of sulphur, black carbon, particulate matter and other noxious substances.
Image credit: ©Silversea Cruises Ltd.
Quite apart from technological advances, we are seeing high levels of collaboration with agencies such as the International Association of Antarctic Tour Operators and the Association of Arctic Expedition Cruise Operators, as well as scientific projects whereby cruise lines report back with extensive marine data including ocean circulation dynamics.
And we haven't even started to talk about actions on board to recycle, incinerate, treat or process, all of which are now accepted as standard. Nor the widely adopted ban on single use plastics. Nor indeed the well developed outreach and educational programmes and beach clean-ups, with the ultimate aim of ensuring that the positive benefits of taking people around the world by sea outweighs any negative impact.