24 May
Setting sail from Tromsø
Tromsø is often referred to as the Gateway to the Arctic. Its beauty astonishes new visitors with its magnificent views over the Tromsø strait. Tromsø's location, well within the Arctic Circle, means the summer months are lit by the Midnight Sun, a compensation for some rather long, dark winters. It is a wonderful city to explore on foot, wandering along the streets with their multi-coloured wooden houses. A must see is the amazing architecture of the Arctic cathedral, or perhaps take the cable car up to Mount Storsteinen (1382ft) for a fantastic view.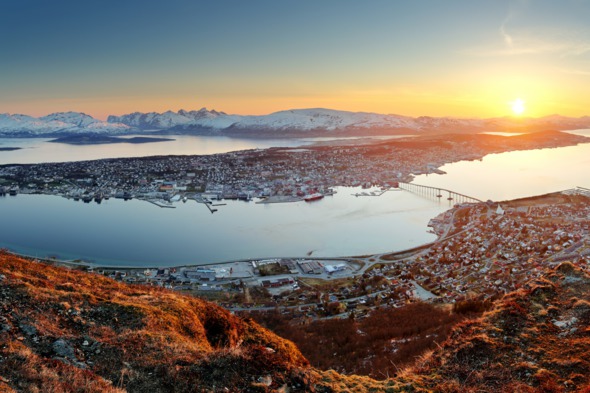 Don't miss
The Polar Museum, housed in a traditional wharf house, has a fascinating collection from the days of early polar exploration, and explorers such as Nansen and Amundsen.
27-29 May
Norway:

Horn Glacier (Spitsbergen), Gnalodden (Spitsbergen), Recherchefjorden (Spitsbergen), Gasbergkilen, Ytre Norskoya (Svalbard), Magdalenefjord
31 May
Norway:

Ny Ålesund
Ny Ålesund is one of the northernmost permanently inhabited settlements in the world, on the remote and inhospitable northwest coast of Spitsbergen. Once an important coal mining centre, this tiny town is now mostly home to scientists and researchers studying the Arctic.
31 May - 1 June
Norway:

14th July Glacier
Russia:

Nordenskjold Archipelago
Norway:

Alkhornet (Spitsbergen)
2 June
Arriving in Longyearbyen
This is the world's northernmost city and the base for tourism in Svalbard. A bit quirky, as you would expect from somewhere that spends four months of the year in near darkness, Longyearbyen doesn't take long to explore. Its brightly coloured wooden houses are built on stilts, as the ground in Svalbard is permafrost. When you enter a building, you are normally asked to remove your shoes, and leave your gun at the door. Gun carrying is more or less essential for the locals, as with 3,000 local hungry polar bears, it is said that you never know when you might need protection. That said, we visited safely without a gun!
Our tip
Don't die here – it's illegal. There have been no new burials for over 70 years, because the permafrost prevents bodies from decomposing.
Your home from home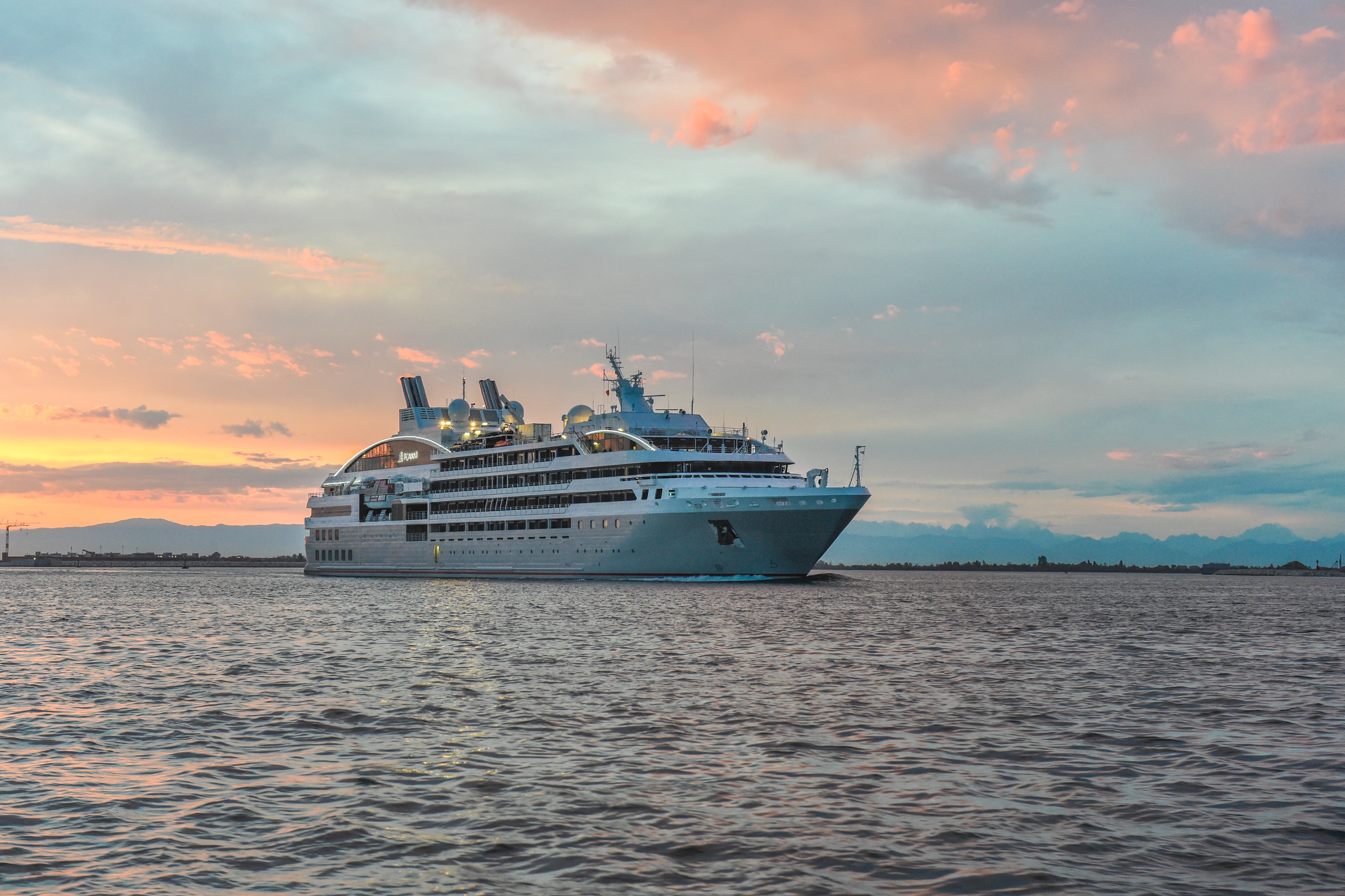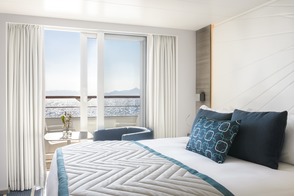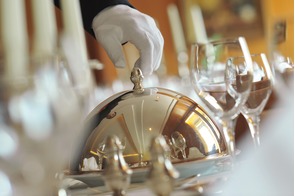 Sleek and stylish, Le Boréal, Le Soléal, L'Austral and Le Lyrial are wonderful small ships which blend luxury, intimacy with a discreet elegance and a tasteful décor.
What we love
The muted natural tones that make up the modern and minimalist interior of these excellent small ships are enhanced by playful splashes of colour which creates some of the most stylish ships we've seen. The accommodation is flexible; staterooms can be combined to create expansive suites and the restaurants live up to the outstanding gastronomic reputation that you'd expect from a French flag cruise line.
Capacity
264 Guests
Crew
140 Staff
Style
Refined with a wonderful mix of a modern super yacht and nautical tradition, all with a French flair.
Inclusions

All meals in all venues
Alcoholic beverages
All soft drinks
Tea, coffee and pastries
All onboard entertainment
Unlimited use of the Fitness Centre
Expedition by zodiac on selected sailings
More about L'Austral
Tailor-make your trip
Ways to make it better
Our favourite hotel in Tromsø
The Scandic Ishavshotel has a great location on the quay so nearly all the rooms have magnificent views.
Around Tromsø
Take a tour by RIB to see the beautiful islands and beaches of this remote region, lapped by Gulf Stream waters.
Where to stay in Longyearbyen
There's really not much choice! Go for the Radisson Blu.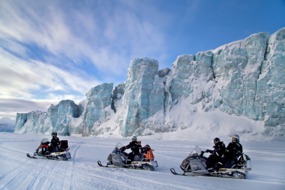 Explore Spitsbergen
Travel out of Longyearbyen by snow scooter or dog sled to take a look at the amazing scenery and hunt for wildlife.