Journey Type
Cruise only (Please call for flight options)
1 June
Setting sail from Kobe
Small in size and cosmopolitan in its outlook, Kobe is a thoroughly pleasant city with a long and distinguished history as one of Japan's main trading ports. Kobe's past as a commercial hub is reflected in its architecture, with a number of unusually European-looking houses, as well as a charming, if slightly touristy, Chinatown. Kobe is overlooked by Mount Rokko, and you can take a cable car to the top for marvellous views. The city is also an important centre for sake production, so it's a great place to sample Japan's most famous tipple.
Our tip
Kobe's nearby Rokko mountains mean it is easy to get up high for great views, with lots of cable cars and ropeways to choose from.
2 June
Japan:

Okayama
Said to be Japan's sunniest city, Okayama is situated on the northern shore of the Seto Inland Sea, near to the bridge that links the islands of Honshu and Shikoku. The city is known for its impressive black castle, which overlooks the stunning Koraku-en gardens.
3 June
Japan:

Takamatsu
The laid back port city of Takamatsu sits on the north coast of Shikoku, the smallest of Japan's major islands, and is home to the beautifully designed Ritsurin Koen, one of Japan's most famous historical gardens.
4 June
Japan:

Miyajima
Miyajima island, officially known as Itsukushima, is famous for its incredibly photogenic torii (shrine gates) which seem to float above the water. Renovation work beginning in June 2019 means that the gates will be obscured by scaffolding for a couple of years, but the shrine itself will remain open.
4 June
Japan:

Hiroshima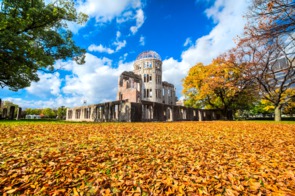 On 6 August 1945 the world witnessed the terrifying power of nuclear weapons for the first time, unleashed on the unsuspecting Japanese city of Hiroshima. The modern city's sobering Peace Memorial Park commemorates that fateful day, which left more than 140,000 dead.
5-6 June
Japan:

Moji (Kitakyushu)
South Korea:

Masan
7 June
South Korea:

Pohang
Pohang is a rather unremarkable port, home to a huge steel processing plant and an army barracks, but just inland is the beautiful Juwangsan National Park, with its limestone peaks, plunging gorges and pretty waterfalls. Pohang's most famous landmarks are the twin 'Hands of Harmony' sculptures, one on land and one in the ocean.
8 June
Japan:

Sakaiminato
The port of Sakaiminato is known for its fishing industry and superb seafood, and it's a short drive from Matsue and its famous medieval 'Black Castle'. Sakaiminato is also the home of the popular Japanese manga artist Mizuki Shigeru, and the town is full of statues celebrating his work.
9 June
Japan:

Maizuru
Surrounded by mountains and situated on a fine natural harbour, Maizuru enjoys a scenic setting, and was developed as a naval base prior to the Russo-Japanese War at the beginning of the 20th century. The city also has some interesting temples, and is less than two hours' drive from historic Kyoto.
10 June
Japan:

Kanazawa
Kanazawa rivals Kyoto for historical significance, though the city is far less overrun with tourists. The 17th-century Kenroku-en garden is the jewel in Kanazawa's crown, filled with pretty ponds and waterfalls, and the city is also home to exceptionally well preserved samurai and geisha districts.
11 June
Japan:

Sado Island
Remote Sado Island is rarely visited by foreign tourists, and for many years served as a penal colony for political exiles. Take a ride in one of the unique tarai bune 'tub boats', search for the endangered Japanese ibis and learn about the art of taiko drumming in Kodo village.
12 June
Japan:

Noshiro, Aomori
13 June
Japan:

Hakodate
Situated at the southern tip of Hokkaido, Hakodate was one of the first Japanese ports to open up to international trade in the 19th century, and a scattering of European-style buildings remain. Take a ride on the historic streetcar, tuck into delicious seafood or enjoy a revitalising dip in an onsen (hot spring).
14 June
Arriving in Otaru
The charming port town of Otaru, on Japan's northernmost island of Hokkaido, is a common start and end point for cruises visiting both Japan and the Russian Far East. The town has a notable history, playing an important role in the herring trade during the 19th century, and this is reflected in the stone warehouses alongside the picturesque canal. It's only a small place, so if you run out of things to do then the city of Sapporo is just a half-hour train ride away, or you can explore the wild and beautiful landscapes of rural Hokkaido.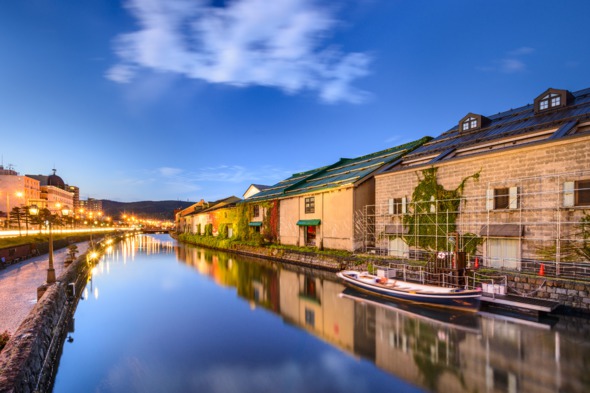 Don't miss
Here's a weird thing – there is a thriving Venetian glass industry here, dating back to the need for glass fishing floats.
Your home from home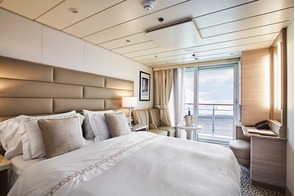 Thrilling, awe-inspiring and unforgettable – Silver Explorer takes just 144 privileged travellers on genuine adventures to some of the most remote regions of the planet.
What we love
The intimate Silver Explorer gives you a magical home from home as you visit places with no tourism infrastructure whatsoever. Without the ship, you simply wouldn't be able to get there. But as it is, you can travel like an intrepid Explorer, without any compromise on style or comfort.
Capacity
144 Guests
Crew
117 International Staff
Style
Cosy, welcoming, stimulating, exciting - this ship has it all! If you enjoy the finer things in life but have an adventurous spirit, you will find yourself in congenial company on board.
Inclusions

All meals including room service and hot rocks on deck in the evening
All drinks including wines and spirits
Stimulating lecture programme with expert naturalists and guides
All excursions and zodiac rides
Snorkel equipment on warm water cruises
Silversea complimentary parka for polar itineraries
Voyage DVD
Gratuities
More about Silver Explorer
Tailor-make your trip
Ways to make it better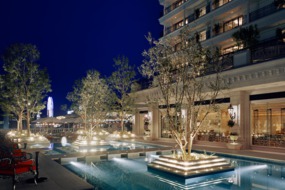 Where to stay in Kobe
We like Hotel La Suite right on the waterfront.
Around Kobe
Go to the Sake breweries in the Nada district – much of the best sake comes from this region.
Where to stay in Otaru
If you've always wanted to stay at a ryokan, Ginrinso could be a great choice – expensive, but pretty special.
Take a tour of Otaru
A local tour by ebisuya (rickshaw) is easy paced with a great guide thrown in.