Journey Type
Cruise only (Please call for flight options)
5 July
Setting sail from Lisbon
The roots of historic Lisbon's fame lie in its strategic position on the edge of the Atlantic and the fact it offers one of the world's greatest natural harbours. No surprise therefore that it became the home of the world's most famous explorers such as Vasco da Gama, Magellan and Prince Henry the Navigator. Built on seven hills, we always find Lisbon to be soulful, captivating and picturesque, with architecture which reflects its status as a great port.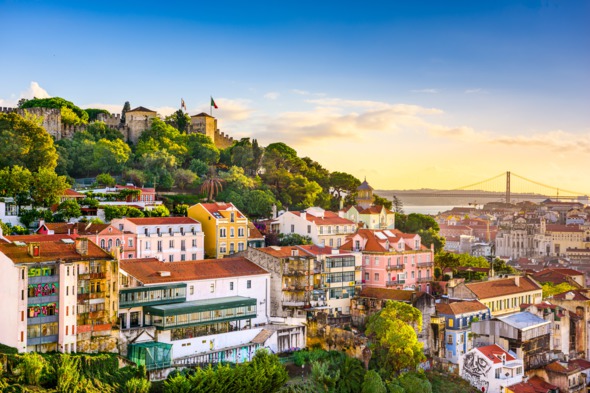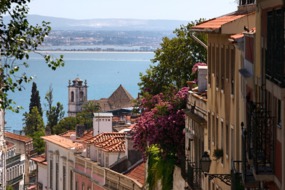 Our tip
The appeal of Lisbon lies in the city itself with its two distinct architectural styles: the 16th century Belem district (Manueline) and the 18th century city centre (Pomabaline). Our tip: potter about...
6 July
Portugal:

Porto
Blessed with a dramatic setting on the steep banks of the river Douro, Portugal's second city is currently enjoying something of a renaissance, and is best known as the home of the country's most famous export, port wine.
9 July
France:

Saint-Malo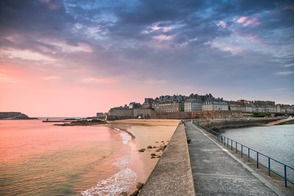 Saint-Malo grew rich off the back of maritime trade and its plundering corsairs, a seafaring heritage that is still proudly on display today. It's great fun getting lost in the streets of the walled old town, and the famous medieval abbey of Mont Saint-Michel is an easy day-trip.
10 July
France:

Cherbourg
An important naval base and major commercial port, Cherbourg is the gateway to the many attractions of Normandy, including the Bayeux Tapestry and the beaches where the D-Day landings took place. Cherbourg's excellent Cité de la Mer maritime museum is also well worth a visit.
11-12 July
France:

Rouen
Rouen has endured a turbulent history: it was here that Joan of Arc was burnt at the stake in 1431, and much of the city was destroyed during World War II. Many cruise visitors head straight for Paris, an hour away by train, which is a shame since there's so much to see in Rouen, including a beautiful cathedral and the atmospheric Medieval quarter.
13 July
United Kingdom:

Cowes (Isle of Wight)
Every August sailors from all over the world descend on Cowes for Cowes Week, the world's oldest sailing regatta, and the town has an unmistakable nautical vibe. Spend some time perusing the upmarket shops, tuck into some fish and chips or head out and explore the Isle of Wight's beautiful coastline.
14 July
Belgium:

Zeebrugge (Bruges)
Zeebrugge's main attraction is its proximity to Bruges. This beautifully preserved old town is a magical maze of winding cobbled lanes, narrow canals and gorgeous gabled houses, and it's no wonder so many visitors throng the streets in summer.
15 July
Arriving in London (Greenwich)
Greenwich is one of London's most fascinating boroughs, rich in maritime history and with a discernible seaside feel, in spite of the fact that it lies just 8 miles downstream from the city centre. This was once the seat of British naval power, and you can learn more about the area's seafaring heritage at the fascinating National Maritime Museum. Other attractions include the Cutty Sark, the O2 Arena and the Royal Observatory, where you can straddle two hemispheres by placing one foot either side of the Greenwich Meridian Line.
Your home from home
Seabourn will become the latest ultra-luxury cruise line to enter the expedition market in 2021 with the launch of Seabourn Venture, to be followed by a sister ship in 2022.
What we love
Seabourn Venture will bring the trademark Seabourn style and sophistication to the world of expedition cruising, with interiors by designer Adam D Tihany, sumptuous veranda suite accommodation and high-tech toys including a pair of six-seater submarines.
Capacity
264 Guests
Style
The contemporary décor appeals to a sophisticated and cosmopolitan crowd, and the familiar Seabourn style of cruising is enhanced by an experienced expedition team.
Inclusions

All meals in all restaurants including room service
Open bar policy throughout the ship
Onboard lecture programme
Zodiac excursions
Gratuities
More about Seabourn Venture
Tailor-make your trip
Ways to make it better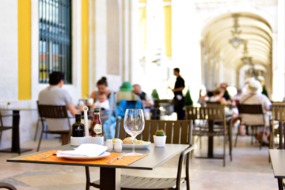 Our recommended hotel
The Pousada de Lisboa, newly opened in May 2015, has a great location in the heart of the city and an interior to wow you.
Take a day trip from Lisbon
Visit Sintra – Roman and Moorish influences make this magical city with its fairytale palaces and extravagant villas a must.