Being so remote you realise just how large our planet is; getting close to wildlife completely unafraid of humans; seeing islands growing, becoming established and then disappearing; even seeing how species have adapted and the insight this gives us into our own origins. The Galapagos offers all of this and much more. The perfect combination of utterly unique wildlife and a fascinating history means the archipelago has huge appeal and is on many people's 'must visit' list.
Differing from a traditional cruise, to sail in the Galapagos ships must not exceed 100 guests and must be Ecuadorian owned and crewed, creating an intimate and destination focused trip. Excursions are operated by zodiacs, landing on the islands' sandy beaches and rocky shores, providing the opportunity to explore a number of islands accompanied by expert guides. You'll be able to see the range of the wildlife that inhabits the archipelago and, importantly, the differences between the islands.
The common western route includes visits to the younger islands and offers the chance to see the particularly cute Galapagos penguin, whilst the central and northern routes include islands which are greener and offer better birding opportunities. On most itineraries you'll see giant tortoises, marine iguanas, sea lions, frigatebirds and blue footed boobies, all of which are completely unafraid of humans, so wildlife viewing will feel like you're starring in your own Attenborough documentary.
There are a number of different operators offering a range of standards. Silversea Expeditions have now been operating for several years, delivering the most luxurious cruises available in the region.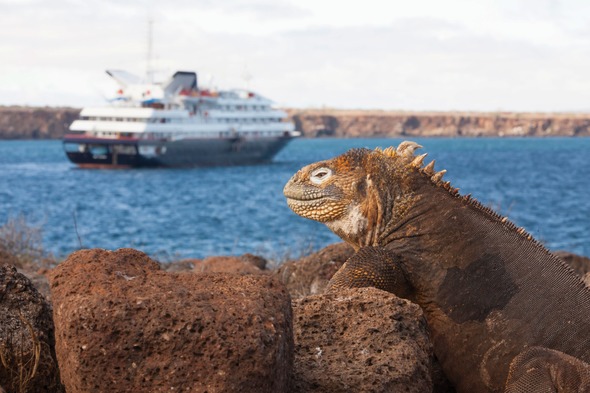 Lindblad Expeditions have long been pioneers in the expedition field and their fleet is equipped with more tools for exploration than anyone else, including an undersea specialist who dives at snorkelling sites, shooting video to share during the evening recap and briefing on both their ships operating amongst the islands.
Metropolitan Touring, one of the first to cruise in the Galapagos and a key partner to the national park authority, recently introduced the Santa Cruz II. There are others including Celebrity and a range of smaller ships, so it's best to give us a call and discuss your individual needs.
With so much on offer during a Galapagos itinerary the appeal of the destination is broad. The excellent snorkelling and relatively warm water (a wet suit is recommend and often provided complimentary) means it appeals to sun seekers and wildlife enthusiasts who want to explore. It's also a fantastic destination for multi-generational travel, with so much to see and do keeping all ages entertained.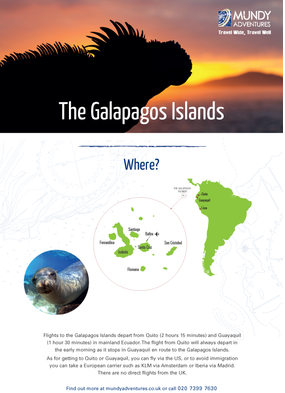 Find out more about the Galapagos...
Our Galapagos guide contains everything you need to know about these wonderful islands, including when to visit, how to get there and where to spot the archipelago's most iconic wildlife.